Monitoring assets and cargo with IMT's new web application helps lowering cost and improving the quality and safety of the service you deliver to your customers.
We offer our customers a powerful digital tool for:
• Fleet management
• Predictive maintenance and condition-based maintenance
• Cargo monitoring
• Transport management
• Powerful and flexible Notification system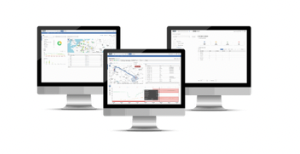 Interested in taking your logistics processes and digitisation to the next level?
If you fill in your details and share them with us, we will be happy to contact you for a personal meeting or offer, or a demonstration of our web application and telematics solutions. By entering your details, you simultaneously give permission that we may contact you by email about our telematics solutions and agree with our privacy statement. Your data is safe with us.